Available now ! - New Album Release 
"TASTES LIKE TROUBLE"  March 2020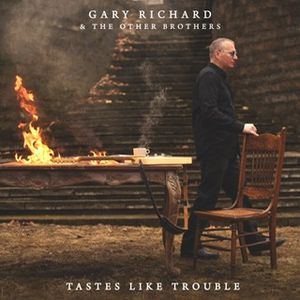 The Other Brothers = Bruce Bruno / guitar, keys, vocals    Bill Turley / bass    James Leone / drums, percussion
Previous release  "INVISIBLE CHAINS"; to your collection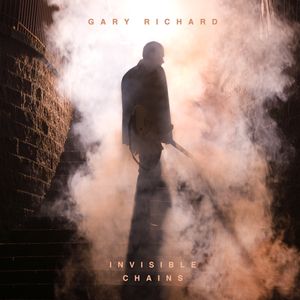 On his last album "INVISIBLE CHAINS" (2016 Tone Star Records), Gary along with brother Bruce Bruno (guitars, backing vocals, keyboards) solidly got back to his rock roots with spectacular results. Check out (She Cried) All The Way The Way To Memphis, 10 Shot Automatic, Who's Chasing Who for a taste.
------------------------------------------------------------
On 2014 "SHARING THE SUGAR " album Gary serves up a heavenly slice of Americana, accompanied by Harry Pellegrin (bass/guitars/backing vocal), Bruce Bruno (guitar/backing vocal) and Nate Lang (drums).  The song Dirty Work features superb slide/harmonica/banjo work by Paul Prestopino (of Peter, Paul & Mary fame).  Some other heavenly slices you'll enjoy include; Later Than You Think, Met My Maker, Country Water and American Boy.
Check out Nate Lang, drummer/actor of Academy Award winning movie "Whiplash" fame  !  Huge congrats to Nate for his outstanding performance in the Oscar-award winning  movie "Whiplash" where he plays the role of drummer Carl Tanner , Miles Teller's (Andrew) drumming rival . Nate was also instrumental in teaching the movie's star how to look like a drummer on screen.  Listen to his creative drum style on Gary's compositions...
------------------------------------------------------------
On 2002 "THE HIGH ROAD" album - Gary collaborates with producer Fritz Lang and long time band mate/friend/guitarist, Steve DeTone .  This was Gary's first solo artist release, it featured his versatility as a songwriter and produced fan song favorites such as Buried in a Cadillac and Blew My Cover.  It proved to be a  fantastic follow up to "TROUBLE AGAIN", an album of all original songs written by Gary, recorded earlier with his rock 'n' roll band, Torn Pockets.